Dirk Hamilton - Meet Me on the Road (Bootleg)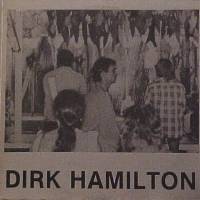 Recorded live at the Cinnamon Club Savannah, Georgia June, 15, 1979
Tracks:

---


Credits:


---


Dirk Hamilton: Vocals, Acoustic Guitar, Electric Guitar
Don Evans: Lead Guitar
James Rolleston: Bass
Darrell Verdusco: Drums

Production Credits:


---


Rithcie Rigby Smith: Engineer
Gary Bogtnez: First Second Engineer
Gene Mezos: Second Second Engineer
Toby Scott: Remix
Bill Weinez: Photograpy
John Gallo: Producer


---


N.B. Credits and Production Credits are on back cover but during the concert Dirk call other Musician. It's impossible to understand the name because of the bad recording.